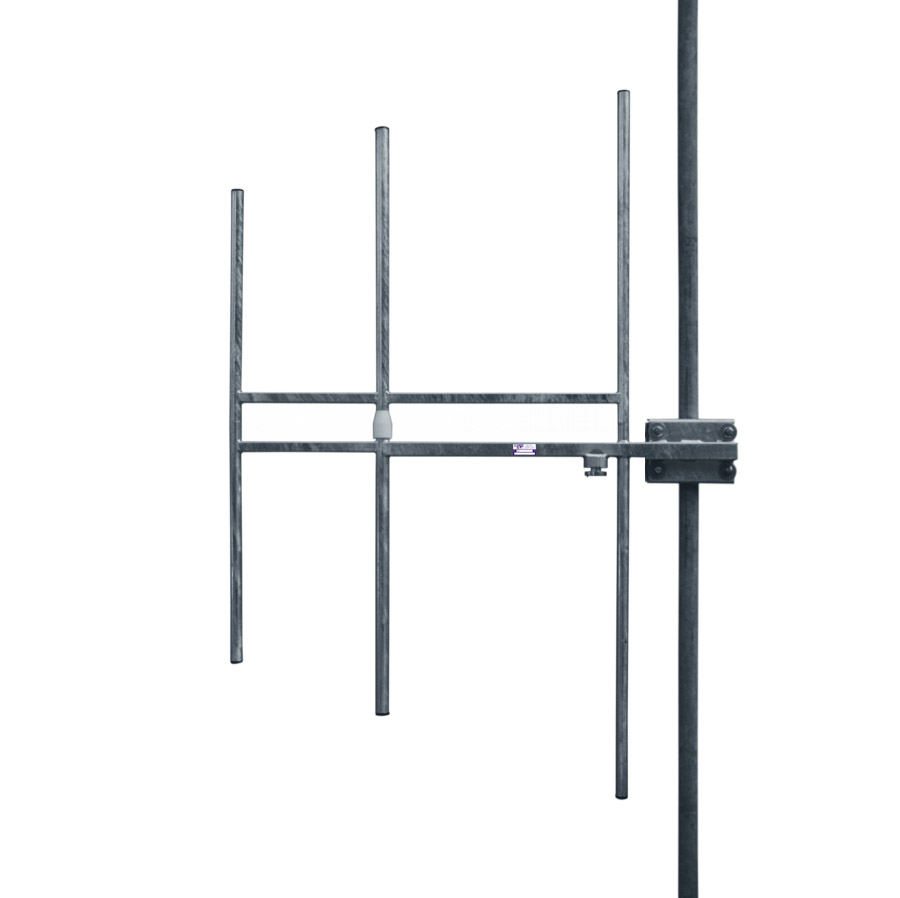 OVERVIEW
VHF BAND III DIRECTIONAL ANTENNA
General. The ATX33 Directional Antenna is a three elements Yagi designed for High Band VHF (Band III). The antenna is made of stainless steel.
Antenna systems. Stacking more antennas it's possible to obtain customized patterns, increase the gain and the power handling capability according to user requirements. Customized pattern, electrical beam tilt and null fill are available upon request.
Broadband. Suitable for channel or broadband operations with multi-channel combiners.
Easy installation. The standard mounting brackets are designed for instant installation on poles with different diameters. Special brackets are available upon request.
Water, ice and moisture protection. The ATX33 Directional Antenna is protected against rain, ice and moisture.
State of the art mechanical design, employing the finest materials resulting in long life service.
Lightning resistance is guaranteed by the DC ground potential of the entire antenna.